You're one step away
from real-time adaptive security threat
detection and removal - Downloading Now.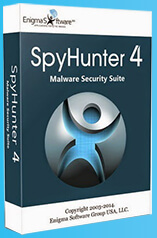 Download
Here's how to use Spyhunter for immediate results:
When your download finishes simply click the icon to begin your scan.
Once scanning is complete click "Fix All."
After

Spyhunter

has repaired your computer you will be prompted to restart your machine.
Restart your machine to complete the repairs.
While your software is downloading, make a note of these powerful features found only in SpyHunter.
SpyHunter has been featured in PC World, TechWorld, and Info Security Magazines and is highly regarded by security experts.
SpyHunter gives you immediate free access to live IT security pros who will guide you step-by-step back to PC health. Just click the "HelpDesk" link in your Spyhunter user interface.
Only Spyhunter comes with a mini operating system to permanently uninstall rootkits. Because rootkits load when Windows boots Spyhunter is able to boot your system without loading Windows and remove harmful startup files.
Spyhunter user-friendly interface makes scanning and removing malware easy.
Complete real-time protection detects and removes spyware, rootkits, adware, keyloggers, cookies, trojans, worms and other types of malware.
Simply click scan and follow the prompts.
Removing viruses and malware is as easy as 1-2-3.