Every operating system, whether it's intended to be used for mobile or PC really need updates. These updates contain new features and as well as security improvements. Others are meant to fix bugs and other errors that has been reported by other users and everything is aimed at making the operating system better as a whole.
Windows does this too! Being one of the most popular operating system available in our time, it has an awesome way in keeping itself updated and this feature works in the background by default. In the past especially in the time of Windows XP, Vista or Windows 7, users normally see prompts informing when the operating system is already outdated and when new updates are available but in Windows 10, these processes all happen automatically unless you choose to disable automatic updates.
However, these updates won't just come freely from the signals and frequencies that are floating in the air which your laptop or PC can detect, you'll need to at least be connected to the Internet if you want the updates to be downloaded and installed to your machine and the problem with them is that it takes time to when you download them from Microsoft's server. This is the reason why an additional update option was made available.
If your computer is a part of a larger network of computers all running on Windows 10 of the same system type and version, it is possible that you can get updates from the other computers in your network. For instance, you can get one important update from one computer that already has it and another update from another computer and so on. This way, the downloading of updates from Microsoft's server which requires good Internet connection speeds for them to be downloaded faster would be avoided and you can update your Windows 10 machine locally.
But the question now is how is this tweak done? In this tutorial, we will be showing you the steps in enabling Windows 10 to do the downloading of updates within your local network so if you are having a hard time keeping your machine updated because your Internet connection is low but you have other computers connected to your network which then this quick and effective solution is the one that you must do!
Accessing the Update & Security Section in Windows 10
In order to be able to do this tweak on your Windows 10 computer, you will need to access the "Update & Security" section and in order to do this, you will first need to launch the "Settings" universal app by clicking on its icon from the Start Menu as you can see on the screenshot below.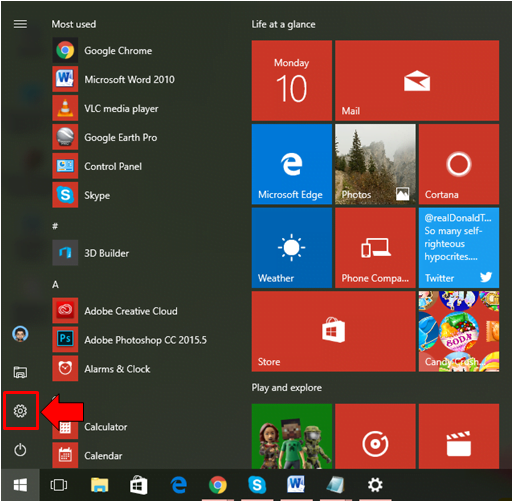 After clicking on the icon, you should be able to see the universal Settings Window launched. Another way in doing this which is the fastest method that you can use is by pressing the Windows + I keyboard shortcut combination and after you do so, you'll be able to launch the universal Settings app instantly on your computer screen.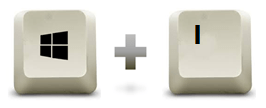 Now, on the universal Settings app Window, you will need to click on the category that is labeled "Update & Security" in order to view its contents.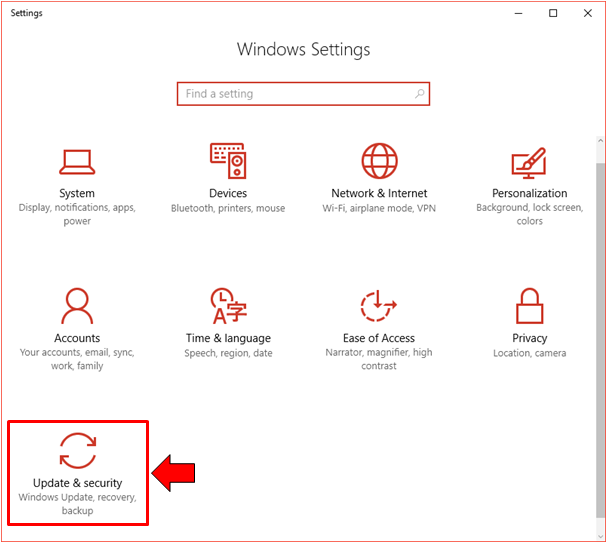 When its contents are displayed, you'll then be able to view the settings that are related to updates for the operating system and your computer's overall security. This is where we are going to start doing the tweaks so be sure to closely follow the steps that we are going to show below closely to avoid being lost at any point.
NOTE:
The steps and screenshots that we're going to show below are taken from a Windows 10 computer that has the Anniversary Update installed on it or in other words, it runs the Build 14367 version of the operating system. If you are still using an older version of Windows 10, you can still follow the steps below though there might be slight differences in how the options and menus appear.
Setting Windows 10 to Download Updates from More Than One Place
Now that you are on the Update & Security section of the universal Settings app, it is time to find out where you can actually find the settings that will allow you to choose the source from where your machine can download updates. First of all, you will need to make sure that you are currently viewing the contents of the Windows Update section by clicking on Windows Update from the navigation pane at the left.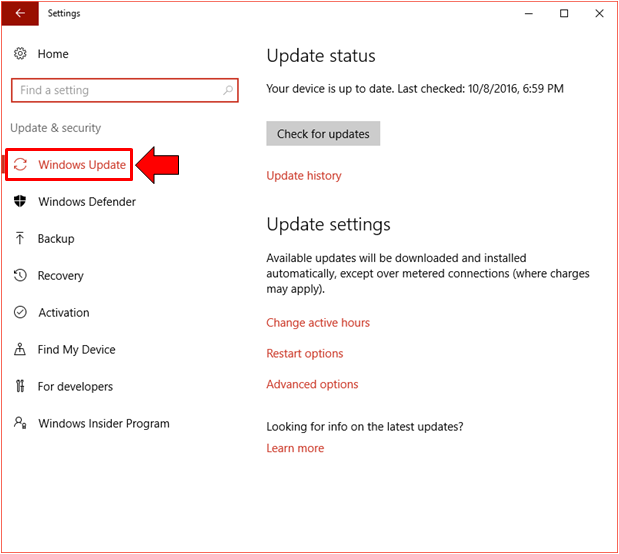 From its contents, you will need to click on the link that is found towards the bottom which says "Advanced options" in order to view the section which contains the settings for changing where your computer gets updates from.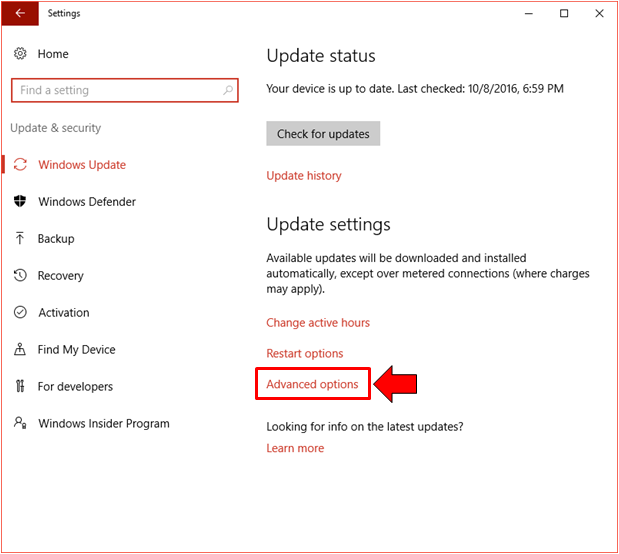 After clicking the "Advanced options" link, you should now be able to see a setting that says "Choose how updates are installed" then below it are two tickboxes for two options which are related to the way updates are installed on your computer. Since we are looking for the tweaks that will enable your machine to download updates from all available sources which includes the Internet through Microsoft servers and locally from PCs that are connected to your network, you will need to click on the link that says "Choose how updates are delivered" as shown on the screenshot below.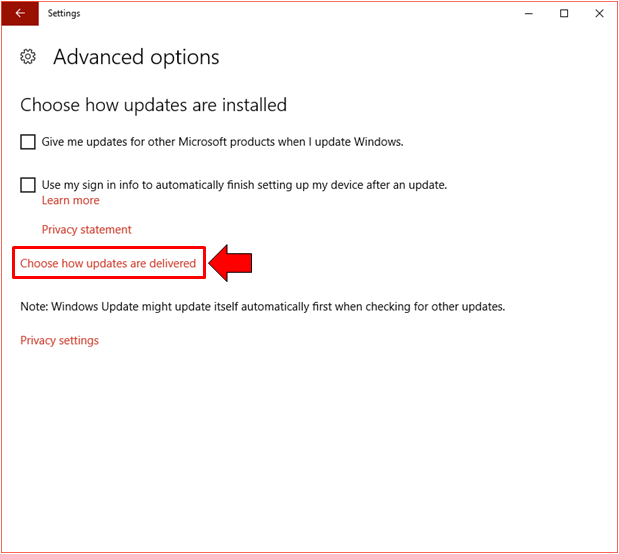 On the Window that follows, you'll now see another group of settings which are labeled "Updates from more than one place". It is turned off by default so you will need to turn it on simply by clicking on the On/Off switch that is found just below the description of what this settings section does to your machine's update settings. Once your turn the switch on, the options just below it will then become available. There are two of them which you can choose depending on your needs.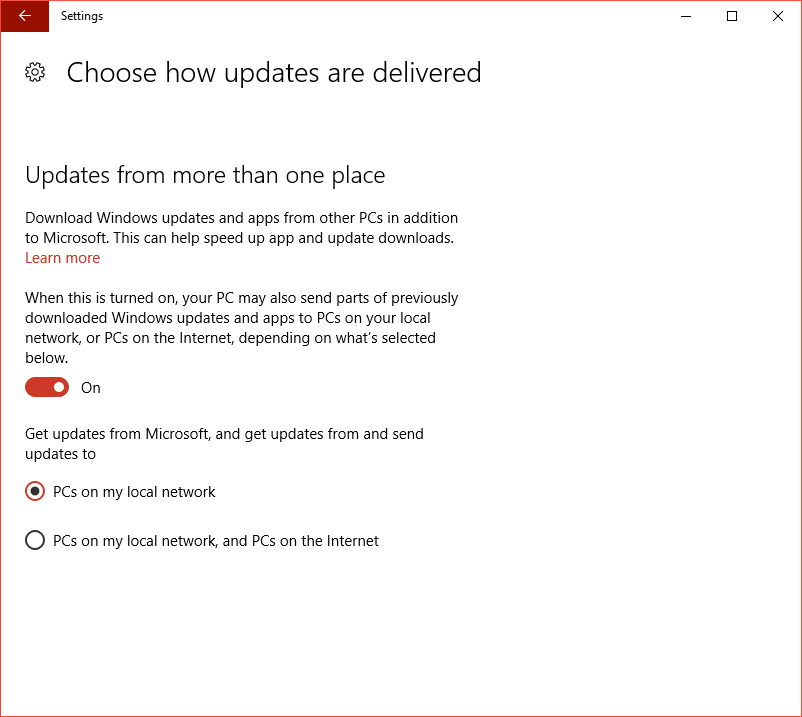 For instance, you can choose the first option that says "PCs on my local network" if you only want to send and receive updates to and from the PCs that are connected to the same network that you are currently connected to.
This is a very safe and efficient way in getting updates if you are in an office setting since it does not require Internet connection and is not dependent on connection speeds fluctuation so it actually means that you can download updates faster.
The other option just below the first one allows you to download updates both from other PCs connected on your network and as well as from the Internet. This is an important thing to consider especially if you have limited data allowance provided by your ISP (Internet Service Provider).
Get Updates Faster By Doing the Local Network Update
As you can see, Microsoft's latest operating system has a unique way in downloading updates which is actually designed to make you stay updated with the latest features of Windows 10 even without Internet connection. Have you ever tried getting into the Update & Security section of your Windows computer? What settings were you looking for? Did you encounter errors along the way? If you did then please tall us through the comments section below .