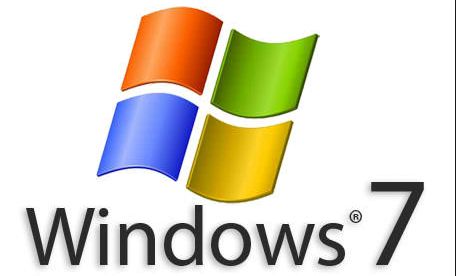 They say 13 is a number of bad luck. Take for instance the dreaded "Friday the 13th" and some other eerie stuff that are associated with this number. Some high-rise buildings even avoid putting the 13th floor in them to avoid negative forces and other evil entities from haunting and staying in it. The number 13 really has this bad reputation and today, the 13th of January 2015, another bad thing has happened which will surely be considered a bad luck by loyal Windows users.
Yes! it's quite a bad news especially if you are using Windows 7 because Microsoft has formally terminated all mainstream support for the operating system. You might think that this article is just a satirical composition but you can take your time and research about this and you'll surely find the news all over the Internet. The thought of removing support for a very successful operating system edition is really a sad news but before you rant about it on your social media account or upgrade to Windows 8.1 which would affect your productivity because of the many adjustments that you need to learn, it would be very helpful if you first know what this end of mainstream support really means.
Windows 7 Through the Years
The Windows operating system has been a successful one ever since it was released many years ago. It has evolved through the years and become one of the most popular operating systems if not the top selling OS all over the world. At present, you would surely see the Windows OS in almost any establishment, school or office that you get into and we can expect even more people choosing to use this operating system especially now that Internet connection driven by mobile Internet service providers in every country is becoming a widespread.
If you've been using computers running in Windows for a long time then you should have been able to get your hands on Windows XP, Windows Vista and Windows 7. Windows XP is still being used on virtual environments at present even after mainstream and recently, extended support for it has ended April 8 of last year. XP is considered one of the most successful Windows operating system version ever developed but as demands for higher and more capable hardware skyrocketed in order to give way to more modern programs and applications, the need for a newer Windows version came into the scene.
This is when Vista was released. Windows Vista featured a more fluid interface and a better security feature but it didn't take that long until users saw some flaws, bugs and other imperfections in it which were so annoying that Microsoft felt there was a need to release a new Windows edition which removes all of these flaws and they called it Windows 7.
During its first 6 months after it was formally released in the year 2009, Windows 7 sold more than 100 million units and this very high sales was viewed as a result of the customers being so dissatisfied with Windows Vista and all of its buggy and flawed system. Even after the release of Windows 8 and its improved version dubbed as Windows 8.1, many users around the world are still using Windows 7 and it is even said that roughly half of the computers in the whole world are driven by this very successful operating system.
What Will Happen to Windows 7 Now?
If your computer is running on Windows 7, the end of mainstream support does not mean that it will automatically show a blue screen and you will lose everything that is saved in it. You will still be able to use your Windows 7 machine up until 2020 when Microsoft finally turns off the spotlight on this Windows operating system edition.
This end of mainstream support only means that there will be no more updates to be released for the operating system. It is really sad but every Windows operating system has this same lifecycle. Microsoft will simply stop releasing any other features to be added to Windows 7 so you won't get anything new with it any longer starting today. Another sad thing about this end of mainstream support is that there will be no free help from Microsoft's technical support from now on so you need to make sure that you won't run into any problem while using your precious Windows 7 machine from now on.
In case you get into some trouble, you  can contact support for help but this time, there will be a charge. One good thing though is that Microsoft will continue to release security patches and updates to protect the operating system from any vulnerabilities that can put your personal information and all your other files at risk. To learn more about the lifecycle of different Windows versions, you can refer to the Windows lifecycle fact sheet on Microsoft's official website.
Mainstream Support Has Ended: What Else Should You Do?
There are a number of things that you need to do especially now that the mainstream support for Windows 7 has ended. One of the very first priority is to update your operating system to the latest service pack of Windows 7 which is "Service Pack 1". Doing this will ensure that your machine has all the latest security patches and as well as the most recent features and fixes that Microsoft has released before mainstream support for Windows 7 was finally lifted.
Next, you will need to get a stronger antivirus software. If you have been using a free version before, now is the time to upgrade to a paid or premium version of your antivirus or Internet security suite. Doing this will help supplement all the lacking security stuff that might be needed in the future and since extended support for Windows 7 is still good until January 14, 2020, you also need to make sure that you are always updated with the threats that needs to be avoided and master most of the solutions to common problems so you can avoid being charged for help and support.
Finally, if you have already decided to upgrade to its successor, Windows 8.1, you will need to learn some of the basics in using it and WindowsTechies.com is the perfect place to look for tutorials that will guide you through the steps in using the brand new features included in this awesome operating system.
A New Windows Version is Coming!
If you are planning to do an upgrade to a newer Windows operating system edition then you might as well be interested to jump into the latest one called Windows 10 which will be released at the second half of this year. This new Windows operating system edition promises to satisfy all the thirst that loyal users had in Windows 8 and Windows 8.1 and includes even more innovations that will improve user experience. For instance, the Start Button and the Start Menu has been restored and the Windows OS as you know it has been resurrected with a lot of improvements to watch out for! As of now, all we can hear are rumors but WindowsTechies.com will show you what Windows 10 is all about in our next tutorial!