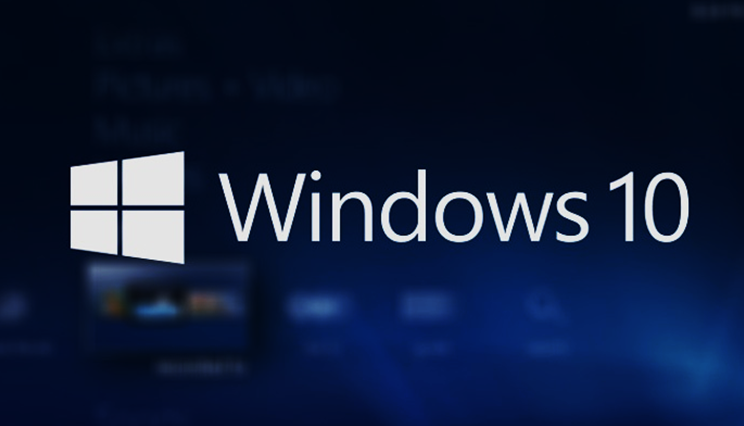 When Microsoft released Windows 8 and its supposed improved version called Windows 8.1, not all users were really happy with all the changes that were implemented in it. For instance, the taking away of the Start Button in Windows 8 and the Start Menu in both Windows 8 and Windows 8.1 has really caused a lot of negative comments to surface all around the Internet coming from long-time Windows users.
It really is not that easy to see changes and accept changes to some things in our life which we all have become accustomed with and the same is true even to the digital and virtual aspects of our daily life. Both the Start Button and the Start Menu have become close to every Windows user's life so why on earth would Microsoft remove it?
The answer of course is quite obvious if we look closely and consider the direction which Microsoft is leading each Windows user towards and it is the unification of the Desktop and Mobile environments into one operating system so that productivity and even data storage and transfer can become a lot easier.
Right now, we're on the verge of seeing yet another Windows operating system version which Microsoft has promised to be "The Best One Yet" and in order to really prove this claim in terms of the features that were removed or deprecated, we will give you a list that will hopefully help you decide if it really is the best one or just another Windows version that still has plenty of rooms for improvement and innovation.
What is Microsoft's Basis for Improvements?
This is a good and sensible question to answer. While most changes are based on data taken from errors and other problems that users experience and are provided to Windows through Windows Update, major version improvements are largely dependent with what Microsoft sees as something that really needs to be improved or removed but Windows 8 and Windows 8.1 seems to be out of these criteria.
Most experts see these Windows versions as transitional ones towards the direction that Microsoft really wants each user to accept and it is turning Windows into an operating system that will run smoothly on all types of devices instead of being confined in desktops PCs and laptops.
That's the real big reason why users viewed most of the changes as drastic and irrational but nevertheless, everyone really didn't have a choice. Now, the news about Microsoft's official public release of the new Windows 10 operating system has really been making rounds throughout the Internet space and this time, the company wants to correct all the mistakes that users are pointing out in both Windows 8 and Windows 8.1.
Microsoft's basis for all of the changes and improvements in this Windows version are all taken from the "Windows Insider Program" where experts and ordinary users collaborate by giving feedback and other relevant information to make Windows 10 become the best which is why everyone is excited but before having Windows 10 installed into your computer on the 29th of July, here's an initial list of features that were removed from it.
1. Windows Media Center Removed
It seems like Windows 10 is made to be lighter with fewer built-in features and the reason why we are saying this is because Windows Media Center is nowhere to be found in it.
This means that if you're currently using Windows 8 Pro, Windows 8.1 Pro, Windows 7 Ultimate, Windows 7 Professional and Windows 7 Home Premium which all have Windows Media Center and you decide to upgrade to Windows 10, you will not find Windows Media Center any longer but this would surely be okay to most users since there's almost no one who cares about this built-in feature anyway.
2. Built-in Media Player Removed
Aside from Windows Media Center, the latest Preview Build for Windows 10 also doesn't have Windows Media Player in it. It could be that most Insiders have also agreed on its removal since there are plenty of third-party media players out there that can perform better like VLC for instance so if you need to watch movies on DVDs then you will need to choose a third-party playback software and install it to your Windows 10 computer.
3. You Cannot Configure Windows Updates
The ability to configure Windows Updates has been available in all previous Windows versions but in Windows 10 Home version, everything will become automatic. This means that you can't configure updates and choose which once would you like to install and which ones should not be installed.
However, Windows 10 Pro and Windows 10 Enterprise users will still have the ability to configure updates.
4. USB Floppy Drive Support Needs Driver Download
If you're still using a USB Floppy Drive for any reason then you will need to download its latest driver from Windows Update once the system prompts you after the hardware is attached. You can also look for the latest driver from the Manufacturer's website and install it manually so you can use the device again.
5. Say Goodbye to the Desktop Gadgets
If you're still using Windows 7 and you have some desktop gadgets on your Desktop screen then you will need to say goodbye to all of them once you upgrade your computer to Windows 10. This is because these tiny friends will no longer be supported in all Windows 10 versions but there will surely be some third-party alternatives just waiting to be discovered out there if you really want to get some stuff on your Desktop screen.
6. Built-in Games Removed
If you're a big fan of the built-in games in Windows 7 such as Minesweeper, Spider Solitaire, Heart Games and others then you will also need to say goodbye to them because they will no longer be available in Windows 10. But the good news is Microsoft has released their own version of these games and made them available from the Windows Store. Just open the Windows Store and look for "Microsoft Solitaire Collection" and "Microsoft Minesweeper" then have them installed so you can play these games again!
7. Other Features That Were Removed
There are also some other features that were removed and we might have even skipped the others but the last two that we found to be missing are:
Support for Windows Virtual PC with the Windows XP Mode is nowhere to be found in Windows 10.
Windows Live Essentials and the OneDrive application has been removed and was replaced with the inbox version of OneDrive.
These are some of the features that were removed in the latest Windows 10 Preview Build and we still don't know yet if some will be restored in the final release on July 29 or not. If you know of a feature that is missing in Windows 10 and you did not see it on this list then please feel free to point them out by commenting on this article. We'll be so glad to hear it from you!
Windows 10 is still on its final development stage and we still have roughly 7 weeks until its official release and we will provide an update version of this article once we get the official Windows 10 release on our computers.