It is always a good to be productive in whatever it is that we are doing and Microsoft through their latest operating system version dubbed as Windows 10 has really taken productivity to the next level by incorporating a virtual assistant tool to the OS itself. The virtual assistant is called Cortana and we've been talking about it in our previous tutorials but what about the awesome things that it can do? Have you been curious on what this virtual assistant tool really can do for you and how it can help you become more productive in many ways?
In this tutorial, we will be discussing about the top 16 things that Cortana is capable of doing and if you want to see these tricks by yourself and do it on your own Windows 10 computer then be sure to have your machine started up and prepare to follow the steps that we're going to show below.
Activating Cortana
Before anything else, you need to know that Cortana would only work if it is first activated in your Windows 10 machine. There are many tutorials out there that would give you steps in how this is done but you need to be careful because most of them are outdated. If you want to learn how Cortana is activated in the latest updated version of Windows 10 then you can only find the instructions here.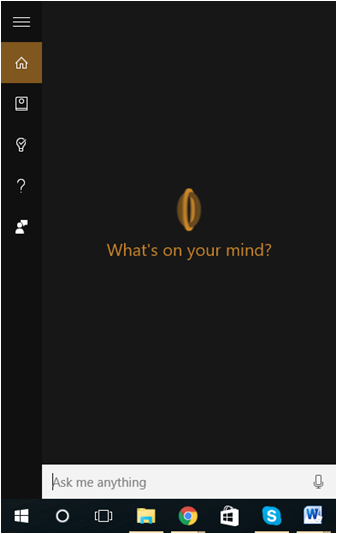 We always make sure that our tutorials are updated so that our readers are not confused when following them given that Microsoft releases updates for Windows 10 that might bring changes in how certain things are done within the operating system. All you need to do is follow the steps that are demonstrated in the tutorial and your machine's Cortana virtual assistant should be good to go!
Accessing Cortana
Another crucial thing that you need to learn if you really want to start the Cortana virtual assistant tool in your Windows 10 computer is how you can launch it. Just like many other stuff in Windows 10 that can be done in many ways, there are also various methods that are available in accessing Cortana in your computer. If you want to learn the different ways in launching Cortana then you'll find the steps in this tutorial.
However, if you don't want to be jumping from one tutorial to another just to learn how to do something then we're going to give the easiest method in launching Cortana first in this tutorial. To start, you will simply need to press the Windows + S keyboard shortcut combination and Cortana (which is incorporated in Windows 10's Search tool) will launch right away.

Now that you have successfully activated Cortana and learned the many ways in how it is accessed in your Windows 10 machine, it is time to start learning about the top 16 awesome things that it can do.
IMPORTANT:
Keep in mind that Cortana learns new things about the way you use your computer everyday so the commands and stuff that we are going to show in the next part of this tutorial might not show everything but as we have said earlier, we are always updating our tutorials in order to make sure that every feature of this new virtual assistant tool in Windows 10 are made known to you our readers.
Top 16 Things That Cortana Can Do
1. Launching Apps
Do you want to launch a certain app without having to do all the clicks and scrolls right within the "All apps" section? All you need to do is tell Cortana to do it for you. Just launch Cortana using any of the methods you've learned earlier and once it opens, simply click on the microphone icon that is found at the extreme right end of the search input box at the bottom of the Cortana screen then start speaking the command to launch the app like "Open Camera" or "Launch Camera".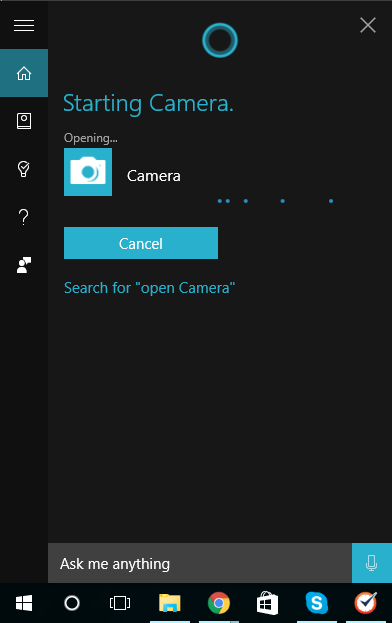 2. Cortana is Capable of Searching the Web for You
Another awesome thing that Cortana can do is searching the web for answers instead of you having to launch your favorite browser and start searching manually. Just tell Cortana to search something and if she doesn't find the answer, she will automatically pull up web search results through Bing. If you don't like to use Bing as Cortana's default search engine then you can change it to Google Search and the steps in doing this are discussed in this tutorial.
3. Cortana Can Do a Local Search Through Your Files
Aside from being able to search and give you answers from the web, Cortana can also browse through the libraries, files and folders in your computer and give you the thing that you are looking for in an instant, you can do this either by typing in the name of the file or folder in the search input box that is located on its bottom portion or by telling Cortana to search for the file simply by clicking on the microphone icon then speaking the name of the folder or file that you want Cortana to look for.
4. Cortana is Capable of Showing You the News
One of the things that most people who use the Internet are interested with is the latest and the hottest news from around the world. This as well is covered by Cortana. Windows 10's built-in virtual assistant tool keeps you updated of the headlines of your local, national and international news wherever you are!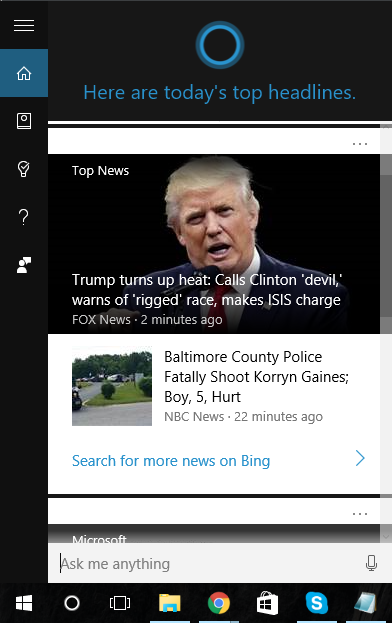 5. Cortana Can Tell You What's Latest on Weather
If you are planning to travel or have an outing with your family then be sure to check on the weather condition first and Cortana can help you know about the latest in just a few clicks. Just launch the virtual assistant and you will see the weather section in it. If you want to see more, you can simply click on the weather section and it will automatically expand showing you the forecast for the coming days.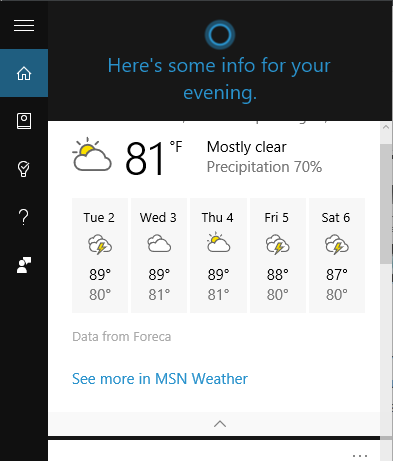 6. Change Some Windows 10 Settings with Cortana
Looking for the section where you can change certain settings in Windows 10 can be time-consuming but with Cortana, you can make changes to your computer from it and you will be spared of the long process in accessing certain stuff in your computer. For instance, you can turn the Wi-Fi radio on or off by saying the command to Cortana as we've shown in the previous features above or you can also type in the setting that you want to access to the search input box and the search results should give you a quick link/shortcut to it for faster and easier tweaking!
7. Cortana Can Save and Set Reminders
Being a virtual assistant really requires some serious tasks and Cortana really lives up to the standard and even rises above it. Just imagine being able to save reminders through the virtual app itself and setting an alarm for it so you can be sure that you will not miss any appointments at work, at home, with your girlfriend or even with your dentist. Just set the reminder and be sure to input the date and time when you want to be reminded and Cortana will save it and alert you once the scheduled reminder date and time comes!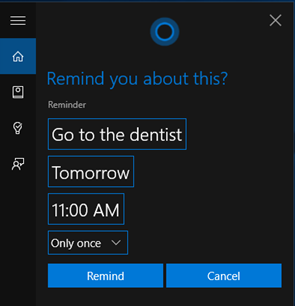 8. Keep Track of Your Calendar with Cortana
Do you find yourself in a hectic schedule everyday? If you are then Cortana can help you schedule things and save the agenda for each day through your calendar. What's nice about Windows 10's virtual assistant tool is that it keeps you on track on what's next based on the activities that you saved in your calendar so you will surely be more productive in almost any aspect of your life.
9. Adding Events to Your Calendar is Also Handled by Cortana
There are always some important events that happens in each month and everyday of the month but you don't need to be worried about missing any of them because adding events are also supported by Cortana. Since it can already keep track of your calendar, Microsoft made really sure that it worked even more than that by letting users add events into each day and once the day where a scheduled event is saved approaches, Cortana would either display a notification on your screen or play an alarm to alert you of it.
10. Setting Alarms are Handled Smoothly by Cortana
Aside from letting you save and schedule events in each day of the month on your calendar, Cortana can also save alarms so you can be and sound them off according to your set schedule. Again, just like all of the other tricks that we have shown above, you can either set the alarm manually or tell Cortana to do it by clicking on the microphone icon that is found on the extreme-right end of the search input box located at them bottom then start speaking the the command.
11. Cortana Can Solve Mathematical Problems
We have shown how Cortana works in helping you solve simple as well as complicated math problems using its calculator tool and we really think that this is also one of the top tricks that it can do. If you want to learn more about the steps in accessing and activating the Cortana calculator tool then simply go to this previous tutorial which shows all the steps involved in greater and clearer detail.
12. Music Recognition? Cortana Can Do It As Well!
Are you fond of listening to music over the radio or on your mobile device? If you hear something and you want to know who sang it but you can't remember the artist then you can let Cortana listen to it again by using the microphone icon on its bottom-right portion. It is something that is quite futuristic but Microsoft actually managed to get Windows 10's built-in virtual assistant to do this awesome trick! Now you won't be outdated on who sang what because Cortana will always be on your side helping you to identify songs as quickly as possible!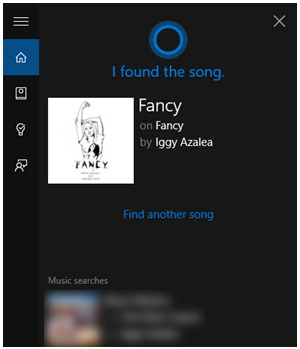 13. Playing Music with Cortana
It would be useless for a virtual assistant to be able to recognize songs and music without the feature that can let it play them on your computer or mobile Windows 10 device. This is why aside from the former feature, Microsoft has also made sure that Cortana can play music for you when you command her to do so and you can do it manually using the Search input box or by speaking the title of the song. Cortana is just so smart that it can listen to your voice and remember your preferences so that you won't need to undergo the same process in playing certain music the next time you want to listen to it again.
14. Converting Units with Cortana
No one is ever a master in conversion of different measurement, weight and other sorts of units existing and being used everyday in our planet so Microsoft has been very thoughtful enough to make sure that Cortana is also capable of helping users convert units quickly. This will surely make your life easier but remember, it is also an advantage to memorize certain conversions especially if it is crucial for work or in school.
15. You Will Never Be Lost if You Have Cortana!
Giving Directions is just another thing that Cortana is capable of doing and it does it very smoothly using updated maps and it can even give you directions. If you are planning to be on travel these coming days then be sure to get Cortana activated in your Windows 10 computer or mobile device so you can be sure that it will be able to help you keep track of your location or even guide you towards your destination in case you feel like you are lost in the middle of nowhere!
16. Cortana Can Give Definitions of Words in an Instant!
Are you struggling with a word which you want to know the meaning of? This happens to everyone in different situations but if you have Cortana with you, finding definitions of certain alien or unknown words or even the ones that you forgot the definition of is as easy as 1, 2, 3. Just type in the word into Cortana's search input box located at the bottom or you can even say "what is coup d'etat" for example and Cortana will give you its definition quickly!
Cortana Can Do Even More!
As we have mentioned in the earlier part of this tutorial, the things that we have listed here are not everything yet. Since Cortana remembers your preferences and activities, it can surely do even more as days, months and years of you using it passes. Frequent updates for Windows 10 that are provided by Microsoft can also bring additional features to this awesome virtual assistant tool so we can only expect the best in the coming days. Do you know of other uses for Cortana? Share your experience in using it through the comments section below.