Among the list of features that have been removed in Windows 8.1 and Windows 10 is a common one which is called Windows Media Center. In Windows 8.1 Home edition, this feature is no longer included and if you want to have it back, you need to upgrade to the Windows 8.1 Professional version and purchase Windows Media Center's package which can be installed to it while all versions of Windows 10 doesn't have it at all.
If you really loved Windows Media Center and you really want it back on your Windows 8.1 basic edition or Windows 10 computer but you don't want to pay for the upgrade and the purchase itself (in Windows 8.1) then you can try some alternatives and in this tutorial, we will be showing some of the available programs and apps that you can install to your Windows 8.1/Windows 10 computer which will do quite the same thing that Windows Media Center does.
Plex
Plex is a popular media player application that contains two major components, the Plex Media Center which more of the front end component and the Plex Media Server which operates at the back end. Using Plex Media Manager, you can actually turn a single computer in your household into a media server then you can access its contents on another machine using Plex Media Center.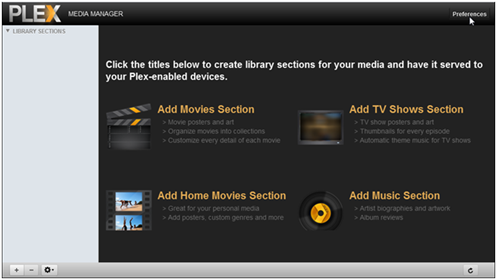 You can also take advantage of the Android and iOS versions in order to stream contents that are stored in one main server. However, the downside with Plex is that it doesn't allow watching and as well as recording live TV shows which is a basic feature in other Media manager applications that are available over the Internet.
XBox Media Center (XBMC)
If you want to get the most popular alternative to the Windows Media Center application that has already been phased out in Windows 10 then you will need to try Xbox Media Center or also known as XBMC. This application was originally developed for Xbox but is now able to run in different devices that has different operating system platforms such as Mac OS X, Linux and yes, even in Windows above all. Xbox Media Center can also run in iOS and Android device whether its an iPad, iPhone, smartphone or tablet that you own.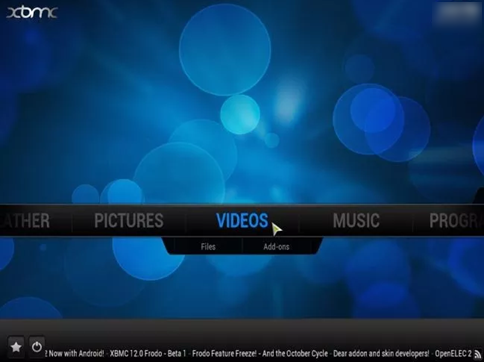 Xbox Media Center is capable of interfacing with popular TV capture cards that will enable you to record live TV shows or even pause or play them on demand. It also reads any type of media format that you throw at it and is also fully compatible with services such as Youtube, Hulu, Pandora and Netflix or even more for as long as you choose to install and subscribe to these add-on services.
MediaPortal
MediaPortal used to be a derivative of XBMC or Xbox Media Center however, it has been rewritten and is now an option which you can choose over Xbox Media Center in case you don't like the latter's interface layout.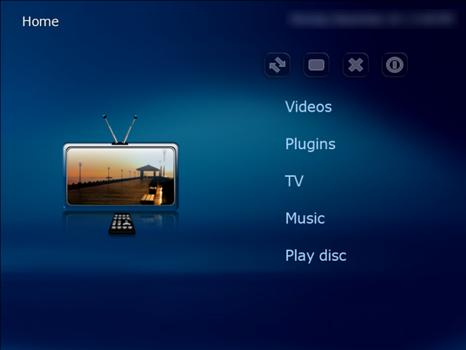 MediaPortal contains features such as playing, pausing and recording live TV shows and as well as watching online video series and laying DVDs which are all found in XBMC as well. If you want to try a Media Player application that is nearer to Windows Media Center in terms of layout and interface design then MediaPortal would be one of your best choice.
Moovida
In terms of the number of people using it then we can say that Moovida is the least well-known of all Windows Media Center alternatives that we were able to try. From the installer file alone and during the setup process, Moovida is loaded with bloatwares and other forms of spyware which you are actually opted to by default so you need to be careful to uncheck any option during the installation process that doesn't sound like it.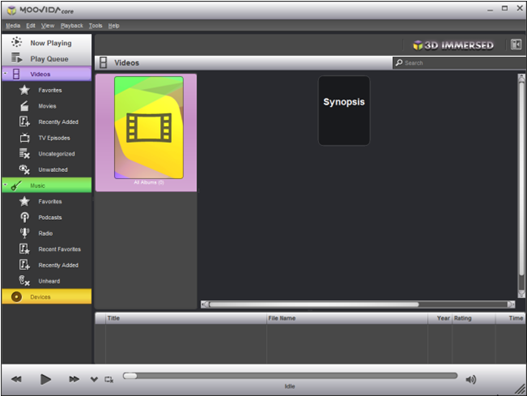 We actually don't recommend this application as much as we do for the other three that we have already introduced above but in case you're the dare-devil type of user or you want to really try it then do so at your own risk. Unlike Xbox Media Center and MediaPortal, Moovida doesn't have a built-in feature that will allow you to record TV shows or even pause and play them on demand so from this alone, it really isn't a good choice but again, we understand that there are still other users who would want to explore other options so we've included Moovida on this list.
Also, Moovida has two components interfaces- one of them is optimized for finding and playing content on TV which it claims to have a 3D interface optimized for TV which can be more attractive to the eyes than the other applications that we have shown above and the other component is designed for optimized file management on computers.
VLC Media Player
You've surely heard about this application which is compatible to all Windows editions! VLC is a Media Player that contains almost all of the tools and options that you would want to have in a software of its kind. It is even called the "Swiss Knife Media Player" because of the wide variety of video, music and other media formats that it can play.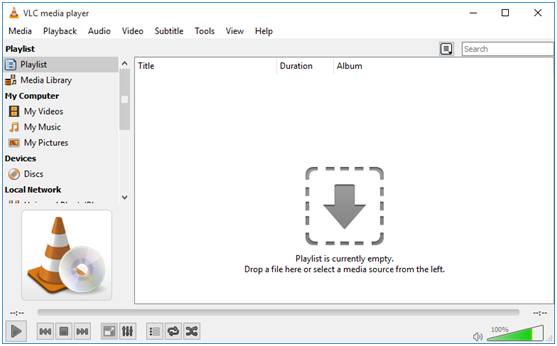 VLC can also stream videos from online sources and you can also use it for listening to podcasts from your favorite Internet radio channels! VLC is such an awesome tool to carry with you and the best thing about it is it that it also has a version for Android and iOS devices or even for Mac OS X.
VLC Media player is offered as a FREE application and its installer package doesn't have any bloatware and spyware with it so you can always trust that only VLC is installed into your computer after the setup process is done. Try this awesome tool by downloading and installing it on to your Windows 10 computer and you'll surely love how it works and how versatile it is in terms of the media format that it is capable of dealing with!
Modern Apps from the Windows Store
Now, aside from the Desktop programs that we have shown on the list above, there are also some modern apps that actually does a great job being alternatives to the now phased-out Windows Media Center. For instance, the modern app versions of Hulu, Netflix and other media services look strikingly similar to the interface being featured by popular media centers including the ones that we've already introduced above.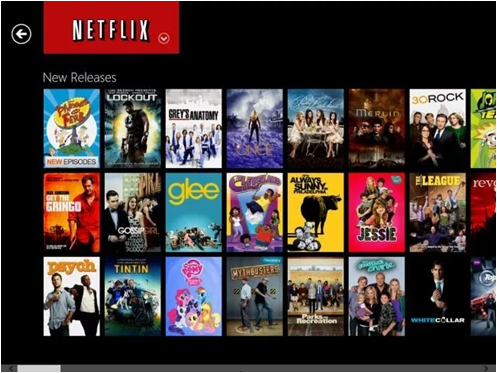 If you want something that works awesome in playing back streaming videos while you are relaxing on your couch then these modern app alternative are very convenient choices.
Enjoy Media Contents Using Any of These Windows Media Center Alternatives
As you can see, there are more than enough Windows Media Center alternatives that you can use and instead of mourning over the phasing out of WMC, start exploring the applications that we have given in this tutorial and see which one really fits your taste.