Computers have long been gone from just being a machine used in the office and has evolved into an all around entertainment device that has easily become a favorite to different types of users both young and old. From being a simple document-processing tool, there were lots of features that were added to this machine in the recent years. Some examples include the ability to transfer and receive data wirelessly, recognize compatible hardware and allow its usage through some especially designed software and add more functions to it by installing some freely available apps and programs coming from a newly developed feature called the Windows Store.
Aside from that, Windows 8 and Windows 8.1 also allow users to improve a PC's entertainment and leisure potential by offering some awesome games which can be installed for free. There are lots of games that are available for download from the Internet and you can even purchase some from your nearest computer and gaming store but before installing it, you will need to make sure that your machine's hardware can handle the system requirements that the game demands.
Another option that you can try if you really want to get some games installed into your Windows 8 or Windows 8.1 machine without incurring some expense is to get them for free from the Windows Store. In this tutorial, we will be giving a list of 7 of the best games that we have tried which came from Windows 8.1's app marketplace so if you want to install some games into your machine, you can try these ones first and save time from searching the massive number of games that are available from the Windows Store.
1. Despicable Me: Minion Rush
Inspired by the movie "Despicable Me", this game allows users to play as Minions and compete with the others in some exciting and fun challenges. You can dodge, jump or fly through obstacles or collect some bananas. Higher levels also require that you defeat other villains so you can earn the "Minion of the Year" title.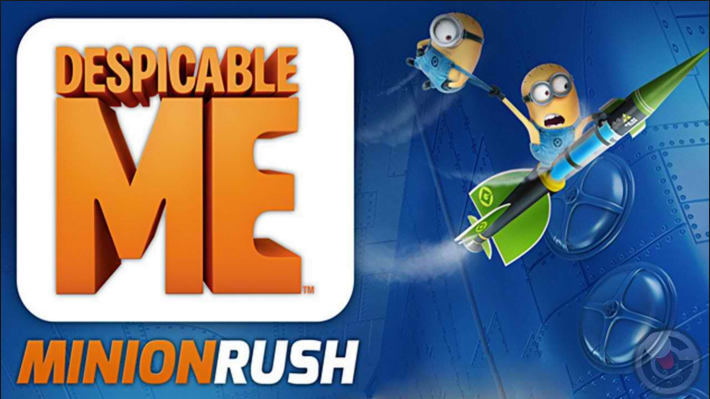 The challenges in the more advanced levels are also set in iconic locations such as El Macho's Lair, Gru's Lab and others. Tricky obstacles and awesome surprises are also spread throughout each level which makes Minion Rush exciting and addicting. The minion character that you have chosen can also be customized by changing its costumes, upgrading its weapons or getting some power-ups so you can get through some difficult levels in an easier manner.
2. Hill Climb Racing
This is one of mt top favorites among all of the racing games that I have tried. Hill Climb Racing looks simple but it is a challenging physics-based driving that features a character named Newton Bill. This driver just won't stop until he has conquered the highest hills of the countryside and up even on the moon.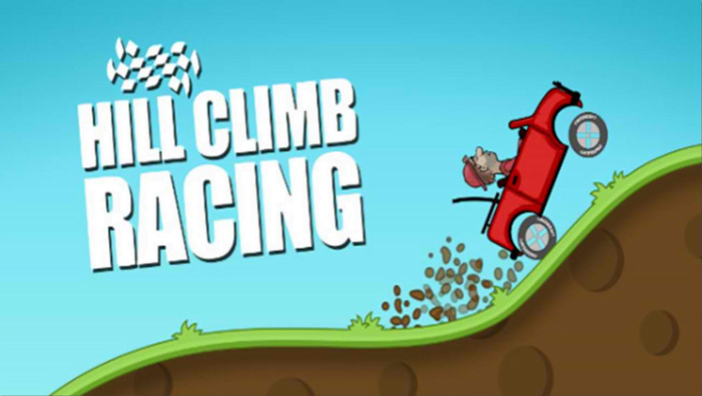 Through each level, you will need to help Newton cross some unique environments with bumps, gaps and other challenges. The twist is that you need to control the speed and the brakes so you won't tip-over and break his neck and not finish the level. There are different cars to choose from and you can also gain bonus points by doing some daring tricks as well as collect coins which you can use to upgrade your car.
3. Asphalt 8: Airborne
One of the best arcade games that is available in Windows 8.1 and is also considered as probably one of the biggest in the Windows Store in terms of storage space requirement. Asphalt 8: Airborne allows users to compete with over 47 luxury dream cars to choose from such as Ferrari FXX, Lamborghini Veneno and Bugatti Veyron.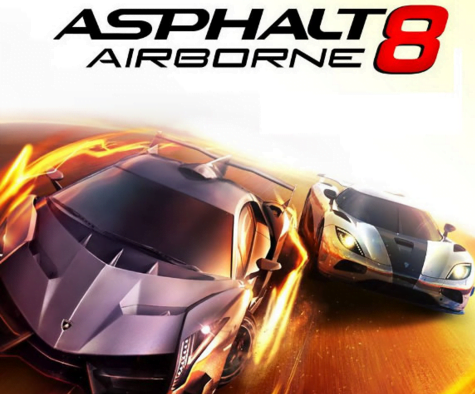 In this version of the game, there are more city locations that were added like French Guiana, Nevada Desert, Venice and a lot more. Controls have also been improved and were made more accurate and graphics were made even better which makes everything look real. While this game is offered for free, there are also add-on features and upgrades to your car which are paid but it all depends on your choice if you want these features or upgrades added for better performance.
4. GT Racing 2: The Real Car Experience
If you're looking for an arcade game that lets you experience what it is like to drive on the race track then this one would be a perfect choice. GT Racing 2: The Real Car Experience allows users to drive a car from a selection of 67 on 13 available tracks. The aim is to complete 1400 events and you will also be allowed to race in your most comfortable way using 4 different cameras which includes interview among others.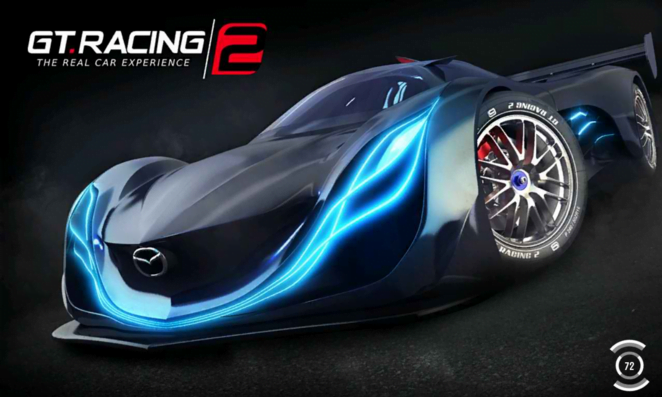 Aside from the features that are already mentioned above, GT Racing 2 also allows you to play and compete with your friends anywhere they are in the world. There's also an option that will allow you to join other teams so you can team up to accomplish unified goals. Just like the other free games which are available in the Windows Store, GT Racing 2 also offers some paid upgrades that will improve your car's performance.
5. Cut the Rope
Looking for a fun game that's easy to play? You can try Cut the Rope. This game is an enjoyable puzzle-based one and you can complete each level by cutting the right ropes at the perfect timing in order to feed a little monster that is named Om Nom.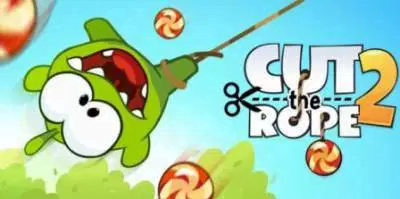 You will need to complete a total of 275 levels and collect gold stars as well as discover some hidden prizes along the way. The game has received numerous award so far which includes Pocket Gamer Award, Apple Design Award, GDC Award, NAFTA Award and Best App Ever Award ever since its first release. You can download Cut the Rope in Trial version from the Windows Store and you will need to make some in-app purchases so you can unlock its other game contents.
6. Fifa 15: Ultimate Team
One of the most popular games ever from the Windows Store, Fifa 15: Ultimate Team allows you to choose from one of the 500 teams which are available all coming from 30 real leagues which includes La Liga, German Bundesliga and The Premier League.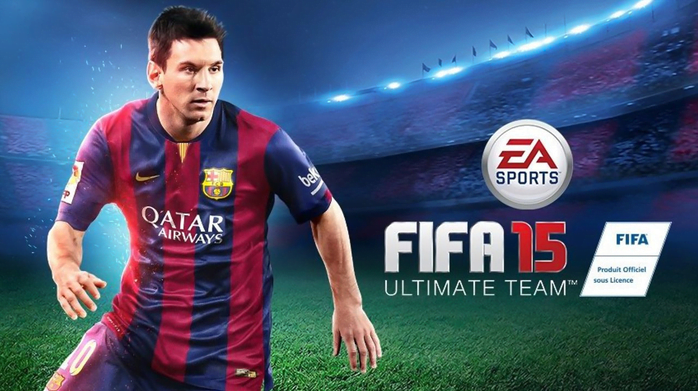 The game also allows you to choose the formation and play style and you can also trade players so you can create your very own dream team but just like all the other awesome games in the Windows Store, not everything in it is free and you will need to purchase some features in it in order to enjoy everything that's being offered by it.
7. Zombie Tsunami
If you're looking for an addictive game then Zombie Tsunami is among the ones that you need to pick and try. This game requires users to control the zombies so that they can eat as many people as they can by tipping over the cars, airplanes, buses tanks and any other debris on the streets that has survivors.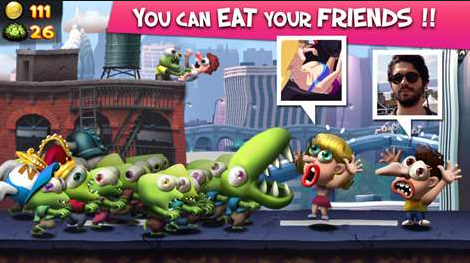 You will need to complete 300 missions in over 9 locations spread worldwide. Power-ups as well as different types of bonuses are also up for grabs so you can run further and make more destruction. Paid upgrades are also available which will significantly improve your gaming experience.