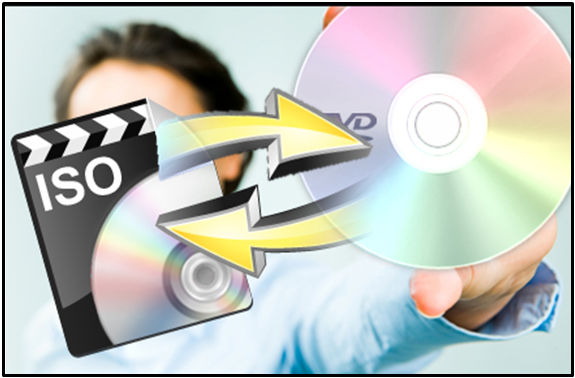 Have you ever wondered how disc images are created? If you've been using Windows for a very long time and you've done so many reformat process or at least upgraded to a new version of Windows using a disc installer then you probably are thinking how your geeky friends are doing it using a USB flashdrive especially with the latest Windows 10 Preview Build.
The software installers that are being loaded into USB flashdrives and pendrives are actually images of the actual disc installer which are created using a dedicated software. Disc images usually have an ".iso" file extension and in this tutorial, we will be learning the principles that govern the disc image creation process and learn about some software that you can actually use in grabbing disc images and creating one that you can use as a backup just in case the actual disc installer gets lost or damaged.
The Steps and Principles Involved
Without the aid of a disc image copying software, it would be impossible for an average user to copy a disc image especially if it is a protected one so before we go into the details about the whole process, let's first learn some important principles that you need to understand and afterwards, we will show some of our most recommended tools that will help you do the job.
 The very first thing that you need is of course the disc that you will be creating an image of. Once you have it, you will need to create the image and the resulting file should be a complete sector-by-sector copy of the disc itself. Meaning, all of the date stored in the original disc should be in the image and the resulting file should have a ".iso" file extension which is the most popular disk image format.
 Now, if you have a built-in disc writing drive in your computer and as well as a portable DVD-ROM which is capable of writing data into a disc then you can skip the disk image creation process. You can just copy the contents of the original disc to a new one with the same storage capacity and type. To do this, you will simply need to insert the original disc (disc to be copied) into one of the drives available and the blank disc into the other then you can start the copying process right away.
 Now, if you are going to copy a disc that has a copyright protection such as music albums, games and movies then you won't be able to copy an image of it using the traditional disc burning software. In this case, you will need to use a special software that can actually remove the copy-protection and afterwards, start the copying process. If you're planning to do this, you'll need to make sure that your purpose is not to distribute the copy but instead, just keep it as a backup in case something bad happens to the original disc.
Diagram of Steps
Again, to make the steps clearer, here are three diagrams that show the process in copying a disc image in three given situations. First, let's assume that you only have one disc-writing drive on your computer and you already have chosen a disc-burning software and installed it into your machine. The steps that you need to follow are shown below.

Now, let's say you have two disc burning drives on your computer and you want to create a copy from the original disc to a blank one. If this is the case then the steps involved would be shorter as shown below.

Finally, if you are trying to copy a disc that is copyright protected, the steps would be quite longer than the previous two but still easy if you have the right software tool to do the job.

Software for Removing Copyright Protection in Discs
Again, copying contents from a disc doesn't work if you just do the simple "Copy-Paste" process. It needs a special software which you can download from the Internet and most of them actually needs to be purchased. There can be some that are offered for free but chances are most of them are already an old version which doesn't support more modern disc formats such as Blu-Ray.
If you're looking for a software that will help you remove the copyright-protection of a disc then we would recommend "AnyDVD HD" for you.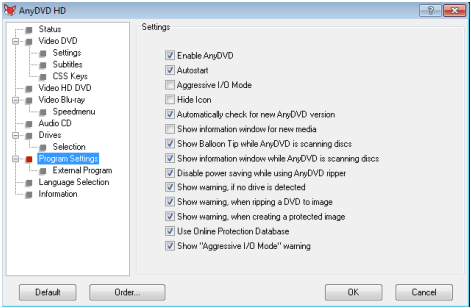 The software lets you remove any protection on a disc and it can go around any access restrictions and because of these capabilities, AnyDVD HD is also the most expensive tool but is surely worth its price.
However, the software can't create an image of a disc. It just works for removing the encryption and other copy-protection mechanisms existing on a certain disc and if you want to really create a backup copy then the tools below will help you do it.
Software for Creating and Copying a Disc Image
Again, using the ordinary "Copy-Paste" function or any other built-in Windows tool won't help you create a disc image. This job is done by specialized software that are available all over the Internet.
After removing the copyright protection of a disc and securing a blank disc where the backup copy or disk image will be burned into, you will need to install a third-party application that will help you create a disc image and here are some of the best ones which are offered for FREE!
This software specializes in copying (creating a disk image) of all types of discs that you can think of. If you just want to create a disc image then copy it into a backup disc or save it as a file then this tool is the perfect one for you.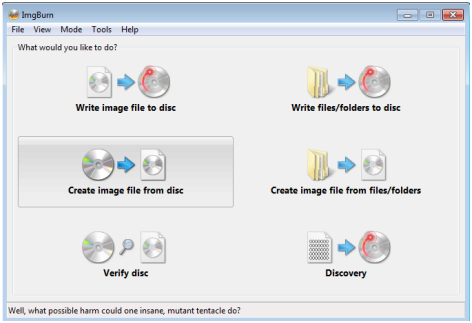 Want something that does a wider range of tasks than just creating a disk image? BurnAware Free is the best tool for you! It is not just capable of creating a disk image but can also burn files into any type of disc and as its name suggests, it is also offered for FREE. This software is also lightweight but it doesn't offer support for instant copying in case you have two DVD-ROM drives on your computer.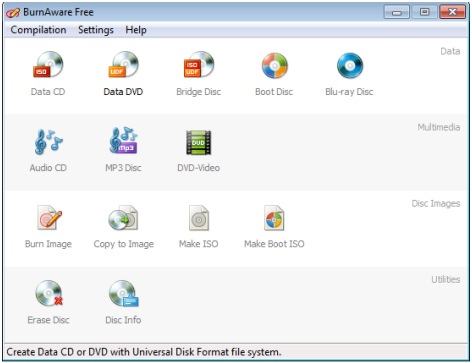 Lastly, we go to our most favorite disc-copying/burning software which is called CDBurnerXP. This tool is capable of burning into all kinds of discs and it can also create ".iso" disc image easily. It also supports instant disc-copying in case you have two disc-burning drives installed on your computer.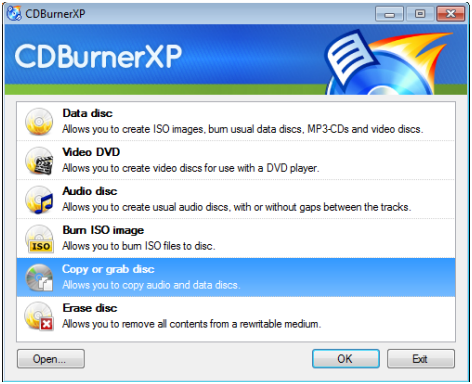 NOTE:
Just like any other software or applications which are offered for FREE, these tools might have some other stuff bundled in their setup files so be sure to skip them to avoid getting browser extensions and other software which are promoted by their developers. Read what each step of the setup process says and disallow any software offers that may appear as one of the steps during installation.