PCs have never been the same since Windows 8 and its improved version called Windows 8.1 entered the scene. Though it was greeted with unfriendly comments from loyal Windows operating system users when it was released, things have changed drastically over time and as users learned the ins and outs of this brand new operating system from Microsoft, more and more people tried and eventually loved what was considered the worst Windows operating system version.
Microsoft has provided a free update from Windows 8 to Windows 8.1 and since then, there have been a lot of updates done to it in order to make the operating system better in terms of usability and navigation. Not just that, there were also a number of brand new apps that were introduced and in this tutorial, we will go over each of them one-by-one so you can have an idea of what they are and what purpose can you use them for.
Alarms
To people who constantly have busy days each week and waking up just minutes away from the exact time would mean big loss in business or job then the new "Alarm" app is a perfect companion. This app is available on your Windows 8.1 device (whether it is a phone, tablet or even your laptop) as it comes built-in with the operating system and is located under the "Tools" app section.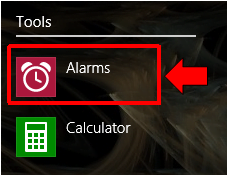 Just like any other Alarm app that you might have used before or even that classic alarm clock on the desk beside your bed, you can use the Alarm app to wake you up on the exact time. Another feature that it has is it can get you reminded of something. The Alarms app also has an easy to use interface which will allow you to set new alarms in a snap. You can also set alarms to work just one-time or in a repeating pattern and select different tones for each day.
Aside from the features that we have pointed out above, the Alarms app also has a Timer and Stopwatch function which allows you to set a countdown or see how long something takes. Take time to open the Alarms app from the Apps view screen on your Windows 8.1 machine so you can have a first-hand look on how it works.
Sound Recorder
If you're in the quest of looking for the simplest app on Windows 8.1 then you can count the Sound Recorder app as one. There are no special features or any other options that you would see in it. It has "no frills" as others say it. There is only one button that you can click to start or stop recording and a timer that shows how long the recording already is.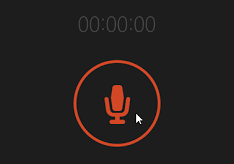 It may not be too fancy as the other apps in Windows 8.1 but it can be very useful especially if you have something to record in school or even at work like class lectures or seminars. The Sound Recorder app shortcut is also located under the "Tools" app category in the Apps view screen.
Help + Tips
Having a hard time using your brand new Windows 8.1 machine? If this is the case then you can find help and as well as additional tips from a new app that's designed to give these stuff and even more. Just open the Help + Tips app by clicking on its tile that is pinned on the Start Screen and it will instantly load in full screen. You will then see the help and tips files categorized into 6 groups which are labeled "Start and apps", "Get around", "Basic actions", "Your account and files", "Settings" and "What's new". From here, simply select the category that best fits the problem that you are having and look for the right article that will help you resolve it.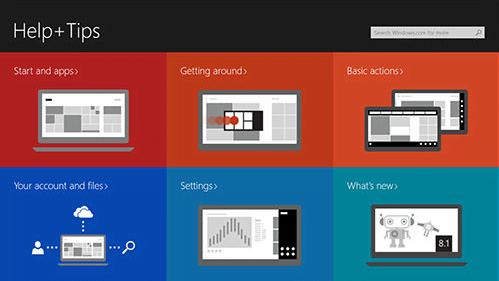 Reading List
Another brand new app that is added to Windows 8.1 is the one called Reading List. This app helps you keep a list of articles that you might want to read when you get some vacant time in the future. As you do your regular browsing routine using Internet Explorer (both its Desktop version and the Modern app version), you may see something that would spark spark interest in your mind but you don't have time to read it right then and there. If this happens, just add the article to the Reading List by hitting the Share charm and click on "Reading List". The webpage that contains the article will then be bookmarked for future access. Reading List also allows you to categorize links so you can find them easily next time.

Health & Fitness
If you are a health conscious person and you want to have something installed on your Windows 8.1 device that will help you stay in shape then the Help & Fitness app would be your perfect companion. The best thing about it is that you don't need to search for it in the Windows Store because it already comes as one of the pre-installed modern apps in Windows 8.1. The app has a calorie tracker, workout selections, symptom checker and some other material that are full of information for keeping your self healthy all the time.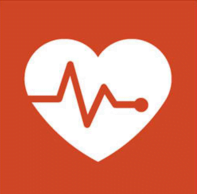 Calculator
You might have already used the Desktop version of the Calculator tool which is one of the "Accessories" on every Windows machine but there is a modern app equivalent of it which you can also take advantage of while you are using your Windows 8.1 device. To access it, simply go to the Apps view section then hit the "Calculator" shortcut which is located under the "Tools" app category just below "Alarms".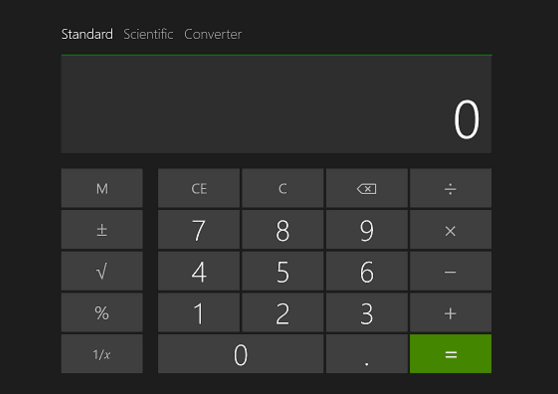 The Calculator app offers three modes which are Standard, Scientific and Converter. Standard allows you to do all the basic calculator operations and functionality and no other additional features. Scientific goes a step forward and allow users to solve trigonometry, algebra, logarithms and other advanced math functions while the third one labeled as Converter allows you to convert one unit of measurement to another. Such a very handy app to have with you all the time!
Food and Drink
Another interesting app that can also be useful especially to those who love cooking is called "Food and Drink". The app can look like a simple app on the surface but it actually has more features if you dig deeper. For instance, you can browse through some recipes that are cataloged in it and find some interesting menu to cook. There is also an option in it that will allow you to create a meal plan using the recipes that you have chosen and you can also use the shopping list feature which works perfectly with the selected recipes and produces a list of ingredients which you can take with you when you go purchase them from the nearby store.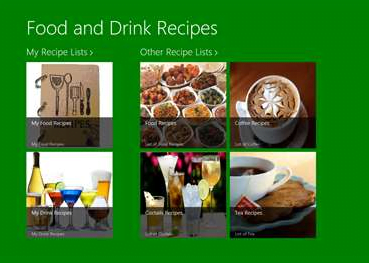 Just keep exploring and you will find the section where the wines and spirits are listed and you can select the ones that you can combine with the meals that you have selected. The app is truly a big help to beginner cooks.
More Apps to Come!
The good thing about Windows 8.1 and its marketplace called Windows Store is that there are still more apps to watch out for in the future. As more and more people choose to buy Windows devices, the development of apps and all the firms that are interested in venturing into this new marketplace also increases. Do you know of an app in Windows 8.1 that could be useful to everyone? Please don't hesitate to tell us about them or send us some article topic suggestions so we can include them in our future tutorials.