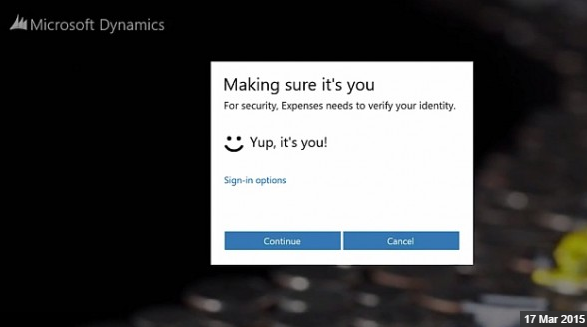 After Microsoft's announcement last January that Windows 10 is going to be released late this year, it turned out that the best Windows build ever which users are really thrilled about is going to be released in an earlier time and just a few days ago, the tech giant has confirmed it pointing to the release season marked as this year's summer!
That's a few months earlier than what the company has announced in their big event two months ago and what users have expected since.
Yes! It's official and Microsoft is planning to release this new generation operating system in over 190 countries this summer. The long wait is finally getting to the final weeks but as we all anticipate this one big reason to celebrate, let's find out what else is Microsoft wrapping-up before they finally give the final release date which can be any day this summer season!
Free to All but Conditions Apply to Pirates
Almost two weeks ago, Microsoft has again hit the news headlines in both online and on television with their announcement that Windows 10 is going to be available for free even to users who have a pirated version of Windows loaded on their computers.
The company is known to be very serious in terms of fighting software piracy which is why the news really puzzled experts and even ordinary users on why this sudden move was even necessary but in a recent statement made late last week, Microsoft operating system chief Terry Myerson said.
"With Windows 10, although non-genuine PCs may be able to upgrade to Windows 10, the upgrade will not change the genuine state of the license… If a device was considered non-genuine or mislicensed prior to the upgrade, that device will continue to be considered non-genuine or mislicensed after the upgrade".
This move by Microsoft is part of their efforts to re-engage with millions of users in China who are using pirated versions of Windows to encourage them to move into the next generation of Windows dubbed as Windows 10 while maintaining their firm stance against software counterfeiting and piracy.
Mr. Myerson also noted that Microsoft has ever since been having problems with pirates and counterfeiters in developing markets like China citing statements from former CEO Steve Ballmer that in 2011, there are only over 10 percent of users in mainland China who actually paid for the the version of Windows that they are using.
Windows 10 isn't just about the next generation of Windows that has a big potential of ruling them all but also a new way of doing business for Microsoft as they already seem to abandon the old way of making revenue by selling new operating system versions and jump into something new which users have never seen before.
From Selling New OS to Charging Subscriptions
With the new Windows 10 platform that is now emerging on the horizon, Microsoft has also started giving some obvious clues about the plan of giving out new Windows versions as free updates/upgrades and charging users for subscriptions on Microsoft owned services. This quite unusual move is seen as a big change for a company that gets a big chunk of its revenue from selling new operating system versions to its users.
However, Microsoft executives have made it clear that the move is mainly geared towards making Windows a lot competitive in the mobile and desktop operating system scene along with its tight competitors iOS and Android.
Welcome Cortana! Microsoft's New Virtual Assistant
Along with all the changes which were made to Windows 10 that are designed to solve problems in Windows 8 and Windows 8.1, Microsoft has also included a new feature which will surely make he Windows operating system a lot easier to interact with.
This new feature is called Cortana and just like the other virtual assistants that you know, it is capable of taking voice commands and it is even smarter because it is able to save the searches that you often do on your computer. It can also save the locations that you often go to and as well as keep reminders and notes and let you access them using some simple voice commands.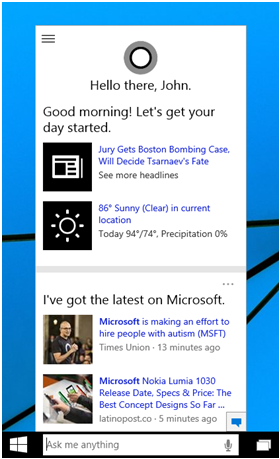 To learn more about this brand new feature in Windows 10 devices, we will be dedicating one separate tutorial that will show how it is used and even more so be sure to stay tuned with us to get all the latest about this upcoming Windows release.
More Modern Features Coming Up!
Aside from Cortana, users should also expect even more futuristic features that will be included in Windows 10. One of them is called "Windows Hello" which will allow you to log in to your computer in a more comfortable way while increasing security than that which is provided by passwords.
Yes! With "Windows Hello", users can now log in to their Windows computers and access some Microsoft services and features using their face, finger or even eye patterns much like what you see on sci-fi movies but once it gets into Windows 10, it will be a big reality which you can't find in any other desktop operating system platforms.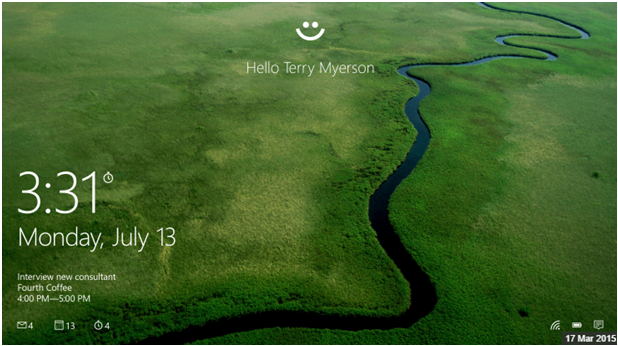 This technology isn't really new at all in Microsoft's product line since it originally was developed for Microsoft Xbox Kinect. The depth camera which was shipped with Xbox 360 as well as Xbox One game consoles will mainly drive this new feature with advance capabilities of really piercing through your makeup or beard to identify and make sure if it is really you.
Say Goodbye to Passwords in Windows 10
The new Windows Hello feature which Microsoft is thinking to incorporate in Windows 10 is mainly geared towards eliminating the billions of passwords that users create to secure their accounts and eventually forgetting them. This will then lead to a tedious process of password reset which takes time and would even be impossible in other cases especially if internet connection is not available. Worst is these passwords are very much vulnerable of being leaked on the web.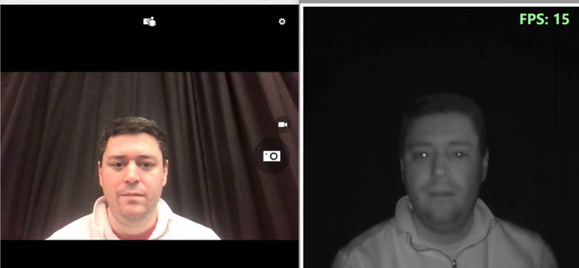 With Windows Hello, Microsoft is unveiling a new security model that will make use of a high-definition camera or a fingerprint reader and the process of logging in to your Microsoft account or any other Microsoft-hosted services will be a lot easier. Websites will also be able to support Windows Hello using a complementary feature called Microsoft Passport.
Will the Hardware on Your Old Computer Work?
If you're asking about the Face or Eye recognition aspect of Windows Hello then the old, built-in webcam on your laptop computer won't work with it. Microsoft has made it clear that face and eye recognition will only work with a specialized hardware such as an illuminated IR sensor and an HD webcam.
This means that a laptop should have a built-in Kinect sensor which can be produced by Microsoft or one that is created by Intel under their RealSense sensor product line. All PCs that have the F200 RealSense 3D camera from Intel built-in with it will work with the Face and Eye recognition features of Windows Hello and this includes automatic sign-in and Windows Passport unlock without needing a PIN.
Fortunately, Windows Hello will work with an existing fingerprint sensor so if your computer has a hardware that allows you to sign-in using your fingerprint then it would also be capable of supporting Hello's fingerprint sign-in feature.
A Risky Move for Microsoft
While passwords are less secure, some users would still prefer to use it because the hardware that is required for Windows Hello to work would surely jack-up the price of a device. CPU toll would also be an issue and as well as other perceived privacy risks.
If this new feature would be made a user-friendly by Microsoft then there's a possibility that users will move away from using passwords but if it is quite buggy as it was in Xbox Kinect then the risk of it being useless would be more of a possibility than the other extreme.