As we move on with our Command Prompt tutorial series, we will now be going all the available steps in tweaking this multipurpose and very efficient tool so it would look less boring and much more attractive.
Now, you might be thinking what kind of tweaks are we talking about, after all, Command Prompt just isn't the ideal tool when it comes to its looks but as you will see in this tutorial, there are actually some aspects in this very useful tool that you can change so it will look prettier. These tweaks and settings are found in the Command Prompt Properties Window and in this tutorial, we will be showing you how to access this section as well as give an overview of what it really contains.
What Exactly is Command Prompt?
Now, we can't really start doing some tweaks on something that we don't even know or have the slightest idea of what it really is so let me give a little bit of history about this very important tool that was ever developed in the history of computers with Microsoft being one of its pioneers.
Before Windows was created, there existed an operating system which worked purely on a test-based setting. You run programs by manually typing commands in it and everything was really different from the operating systems that we have now. This OS was called "Disk Operating System" or DOS back then.
However, Microsoft saw that DOS wasn't really for everyone and so they made a much better operating system which will make computing less of a command-typing and more of a button clicking and key pressing. By making things more visual, Microsoft made everything become a lot easier to different types of users belonging to different age brackets and other social backgrounds.
When Windows ME was released in the year 2000, DOS was permanently removed from the Windows operating system however, Command Prompt remained which still allowed users to use text commands in doing certain tasks. Command Prompt is the analog command shell and text command-line interpreter of DOS and even up until now, you can still find Command Prompt even on Windows 8 and Windows 8.1.
Who Can Use it and What Is It Used For?
Command Prompt is found in all Windows computers since Windows ME and there's really no restriction in terms of who can use it provided they know the commands that can be entered into the tool so it can work for different purpose but most often, the ones who really use it are the geeks and advanced users like network administrators or IT professionals.
With Command Prompt, these people can run certain commands that will help them fix different problems or get access to information that are otherwise hard or even impossible to view on the normal interface of the Windows operating system. Running programs and other executable files or stopping an application that is not working can also be done using Command Prompt.
How to Access Command Prompt
Before you can really use Command Prompt, you will first need to learn how to access it. This is not much of an issue if you are using an older Windows version but if your computer is on Windows 8 or Windows 8.1 which doesn't have the Start Menu in it, you will simply be able to access Command Prompt by pressing on the Windows + X keys and after doing so, a box should appear at the lower-left portion of the screen where you can click either "Command Prompt or the Command Prompt (Admin)" links to open the tool.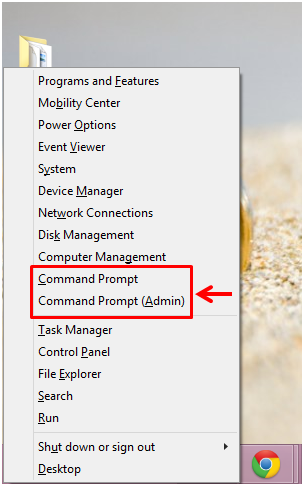 When Command Prompt opens, you will notice that it will open your user folder which says "C:UsersYour username" (excluding the quotation marks) as you can see on the screenshot below.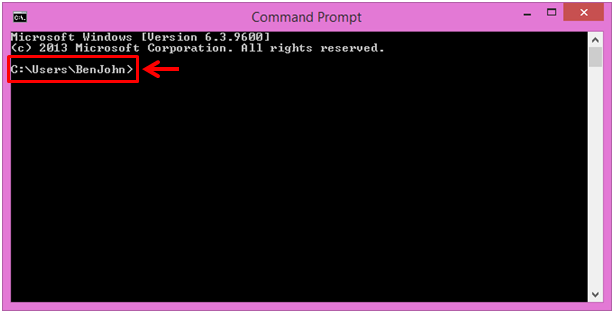 If you clicked on the "Command Prompt (Admin)" link from the WinX menu that we have show above, Command Prompt will open the default system folder which is "C:Windowssystem32>" (excluding the quotation marks) as you can see below.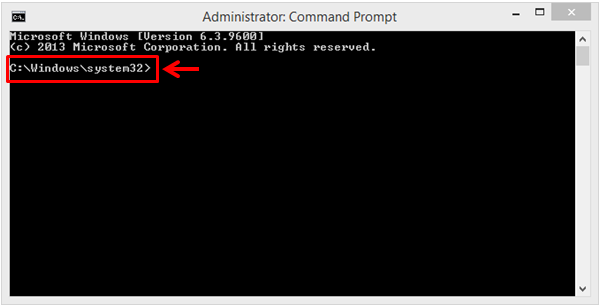 Accessing Command Prompt's Properties
Now, since we are trying to make some tweaks with how the Command Prompt looks like, we will now need to access its Properties Window. To do this, you will simply need to right-click on the top portion of the Command Prompt Window and hit the "Properties" link that is located on the right-click menu that appears.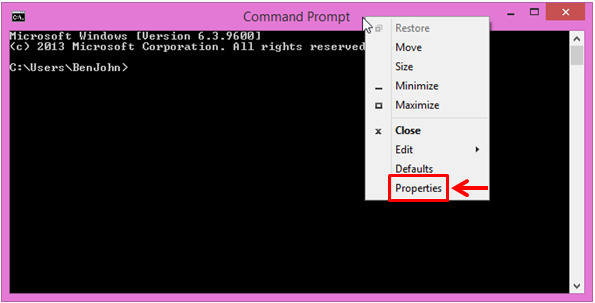 After you do so, a small Window which is labeled "Command Prompt" Properties will appear and from here, you will see four different tabs on its top portion which are "Options", "Fonts", "Layout" and "Colors". Obviously, these are the sections where you can find all the available tweaks that you can do to the Command Prompt's appearance but for greater clarity, we will be taking up each one of these tabs one by one.
The Options Tab
Now, the "Command Prompt" Properties Window automatically opens into the "Options" tab and from here, the most significant tweak that you can do (or at least the one that you should be most familiar of) is the "Cursor Size". The default cursor size is "Small" but if you are having a hard time looking where the cursor is whenever you are on the Command Prompt screen then you can simply click on the "Medium" or "Large" options to make it bigger than its default size.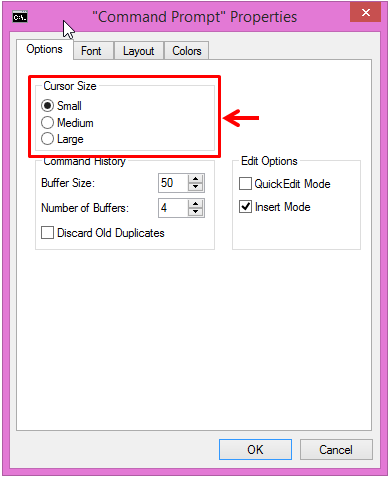 Other options also include "Command History" and "Edit Options" but we will talk about them in greater detail on our next tutorial.
The Font Tab
Next tab on top is labeled "Font" and if you click on it, you will be able to access the section where changing the default font that Command Prompt uses is made possible. From this section, you can also change the size of its Window to make it appear larger or smaller depending on your choice. There are also three available fonts to choose from which are "Consolas", "Lucida Console" and "Raster Fonts" and if you select any of the first two fonts on the lost, the "Bold fonts" check box will automatically become clickable so you can make the fonts thicker than usual making them easier to view especially if your eyesight is not that clear anymore.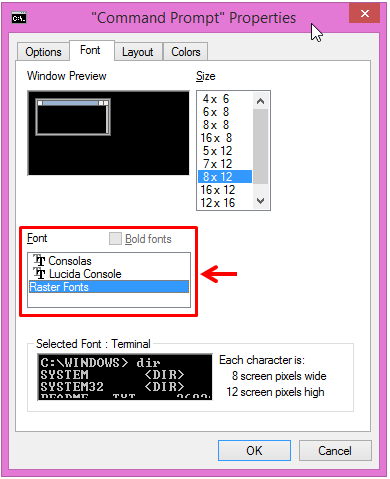 The Layout Tab
Next, the Layout tab contains options for changing the "Screen Buffer Size", "Window Size" and as well as the "Window Position" but if you are already comfortable of all the default settings then it would be best to just leave them as they are to avoid being confused the next time you use Command Prompt in your computer after a long time of having it on its default settings.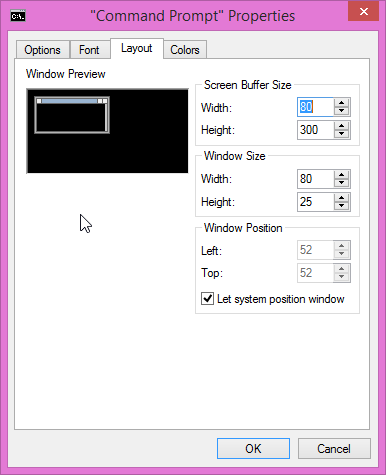 The Colors Tab
Finally, we come to the "Colors" tab and obviously, this is where you can change certain aspects of Command Prompt's appearance which we will be discussing in greater detail on our next tutorial but in order to give you an overview, this section contains settings  that will allow you to change the font color, screen background color and many other stuff so if you want to learn the details about the changes that you can do to Command Prompt then be sure to catch our next tutorial!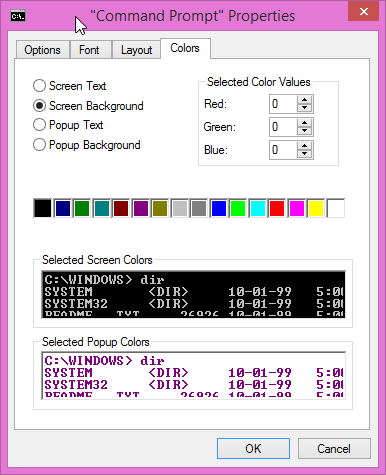 As you can see, Command Prompt isn't really that much of a boring tool at all. It only takes a little bit of exploring to finally make this tool look a lot better than it's default appearance and more of these awesome Command Prompt changes will be covered on our next tutorial!