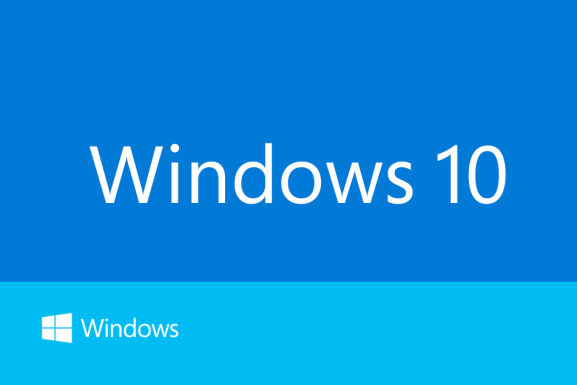 Most Windows operating system that has been released in the past always had different versions intended for different types of users and businesses and the same is true even with the upcoming Windows 10 operating system. After Microsoft announced that the brand new Windows OS is going to be released this 29th of July, users also started seeing a small Windows logo in their computer's System Tray (extreme-right end of the taskbar where the Volume, Battery level, Network Status indicator and other system icons are found) which is called the "Get Windows 10" app.
The app is intended to help users reserve a slot in order to get the FREE Windows 10 Upgrade on the date of its release (July 29, 2015). To learn how you can get this much awaited upgrade into your Windows machine, you can read our previous tutorial that discusses the steps in getting your FREE Upgrade reserved. In case you have already reserved it but you want to see the confirmation, you can follow the steps that are shown in this tutorial where we have also shown some illustrations that will guide you in cancelling the reservation.
What Windows 10 Version is Suitable for You?
As we have mentioned earlier, most of the Windows operating systems that have been released in the past all had different versions suited for different types of users, businesses and corporations who might want to use Windows and the same is true with the upcoming Windows 10 release.
There are 7 different version of Windows 10 that's going to be out soon and they are Windows 10 Home, Windows 10 Pro, Windows 10 Mobile, Windows 10 Enterprise, Windows 10 Mobile Enterprise, Windows 10 Education and Windows 10 IoT Core. If you want to learn how each one of these Windows 10 versions differ from the other, simply read on towards the end of this article.
Windows 10 Home
This Windows 10 version is the one that would be focused more on consumers and individuals. It's also going to be the most popular edition and will come as the default operating system that's going to be installed in most laptops, PCs and even on tablet devices.
Windows 10 Home is also going to have all of the brand new features that Microsoft has been showing off since the conception of the Windows 10 idea. Features such as Windows Hello, Cortana and other advanced/more secure way of logging in will also be available (iris login, face recognition, fingerprint) though it will also depend on your machine's hardware makeup.
The Continuum feature along with Microsoft Edge will also be included in the Windows 10 Home version along with perfect gaming integration since Xbox games will now be available to be played even on Windows 10 PCs.
Windows 10 Pro
Most of the features found in Windows 10 Pro are similar to those found in the Home version but it is targeted for small businesses. The unique features that it will carry are mostly for data protection, cloud technologies, remote management capabilities and Choose Your Own Device (CYOD). Windows 10 Pro is also capable of running in desktops and as well as in 2-in-1 hybrid devices which is a great feature especially to people who travel a lot for business purposes.
The main feature in Windows 10 Pro is the "Windows Update for Business", a specialized set of updates which are geared towards giving IT administrators the power to manage updates for Windows in a more effective manner.
Windows 10 Mobile
As the name of this Windows 10 version suggests, it is actually the one that you'll find in tablets that have 7-8 inches screen size and as well as smaller touch screen devices like smartphones. Mobile Windows operating systems have existed in the past ever since Windows 7, Windows 8 and Windows 8.1 desktop operating systems were released but what's new with Windows 10 Mobile is that it will already contain some universal apps like Mail, Photo and even a touchscreen-optimized version of the Office Apps.
There's also a brand new feature in Windows 10 called the "Continuum" and the good news is it's going to be in the Mobile version too. What "Continuum" would do to your device is that it will turn it into a PC-like stuff when you connect it to an external display, a mouse and a keyboard. Now that's surely a big boost in productivity for anyone carrying a Windows 10 Mobile device!
Windows 10 Enterprise
The Windows 10 operating system is created to dominate any device and any type of user. Windows 10 Enterprise is the version that is made especially for medium to large businesses and is only available for "Volume Licensing". This version is more focused on the remote managements of the PCs that are making up the business (mostly done by IT admins). Windows Update for Business is again a crucial component in this version.
Custom Windows Updates will also be allowed by this feature where IT admins can choose to update certain PCs first and also select which workstations get certain updates and which ones should not. P2P method of delivering updates (much like in BitTorrent) is also possible in this Windows 10 edition.
Windows 10 Mobile Enterprise
Just like the Windows 10 Enterprise version, Windows 10 Mobile Enterprise will get Windows Update for Business and other features that are related to business. It is compressed neatly into a mobile package and is also optimized to work even in devices like ATMs and POS terminals which is becoming the in-thing in business payment processing nowadays!
Windows 10 IoT Core
Who says that Windows is just for PCs, laptops, tablets and smartphones? Now, with Windows 10, Microsoft is taking their flagship operating system into new heights with the new IoT or "Internet of Things" version. At present, Microsoft has already released a Preview version of Windows 10 IoT in a Raspberry Pi 2 device which is available for developers and interested users to test.
Microsoft has realized the potential of the IoT (Internet of Things) concept which resulted in the creation of a Windows 10 version that is designed to use minimal system resource and leave a small footprint in order to run in smaller devices.
Windows 10 Education
This edition has not been heard of in the past but it's now made available especially for the students and teachers in schools and colleges. Windows 10 education is like Windows 10 Pro with some Windows Update for Business embedded to it. In the latest development, this version (according to Microsoft) is going to be available as an upgrade for Windows 10 Home and Windows 10 Pro users but how it's going to be loaded and installed isn't clear yet.
So Which One Should You Get?
The distinctions between the different Windows 10 versions are very clear even just in their names. If you are a regular Windows user and if you've already got the "Get Windows 10" app in your computer's system tray then you'll surely be getting Windows 10 Home once the upgrade becomes available in the 29th of July but if you're a business owner or an IT admin in a medium or large business then you might want to move to Windows 10 Enterprise in order to get everything managed well across different types of devices.